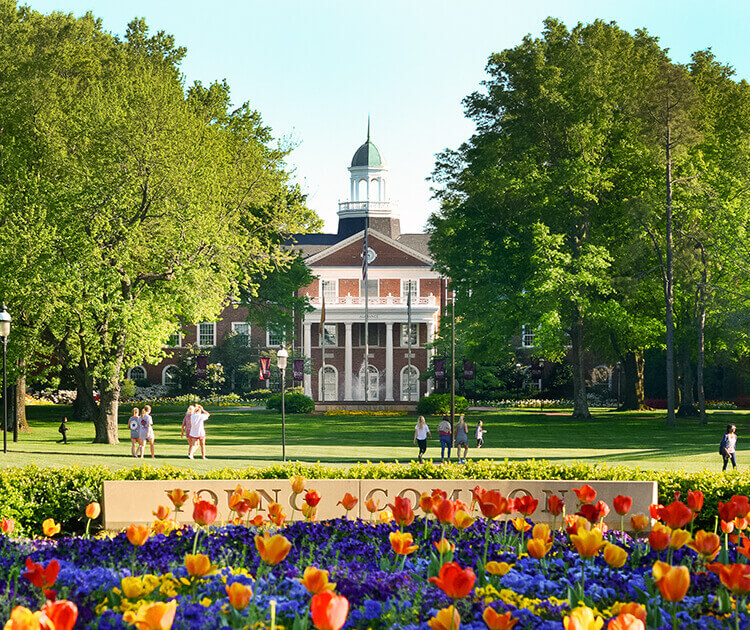 Your Gateway
to the Elon Experience
The Inn at Elon—a new 4-star, 80-room boutique hotel located within the botanical gardens of Elon University—embodies the majestic nature of a great oak tree. Like acorns seeding the future, all profits from The Inn at Elon are dedicated to funding student scholarships. You'll discover the transformative purpose of The Inn at Elon from the moment you arrive.
Elon, NC's
Only 4-Star
Boutique Hotel
The Inn at Elon offers 80 generously sized guest rooms, including ten suites. Each of our modern, well-appointed rooms provides comfort and convenience, making your stay restful, enjoyable and memorable.
Refined Cuisine
Savor refined American fare with a relaxed Southern twist at our restaurant: The Mark at Elon. Take a seat and enjoy a superb dining experience.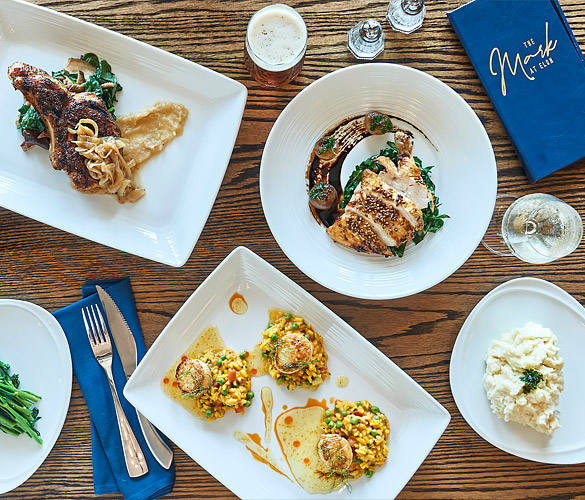 Special Offers
Make the most of your stay at the sophisticated Inn at Elon by booking one of our specials.
Unforgettable Events
With spacious and well-appointed event spaces and an inviting outdoor courtyard and lawn, The Inn at Elon offers the perfect setting for your wedding or corporate event.
1 / 3
We were visiting a client nearby and enjoyed staying on a beautiful college campus! Excellent hotel and staff. Very quiet, too!
Tom R.
2 / 3
The bathrooms are beautiful and the beds a dream to sleep on. We walked across Elon's gorgeous campus at dusk and ate next to the fire pit in the Inn's courtyard. I woke up the next day refreshed and ready to hit the outlet malls!
Leah W.
3 / 3
We enjoyed using the complimentary bikes to ride around the campus and sitting out on the patio after dinner. The food in the restaurant was delicious.
April P.
Home of
the Phoenix
Nestled in the University's botanical gardens, The Inn at Elon is just steps away from everything on campus, so you can make the most of your time at Elon.
Located within the beautiful Elon University campus
19 miles from Greensboro
40 miles from Durham & Chapel Hill
50 miles from Winston-Salem